1. This dog lost his friend to cancer, so they decide to get him a new friend
2. This dog just showed up to PetSmart and asked to speak to the manager.
3. This dog looks like it is wearing a mask
4. This dog is melting like a wicked witch!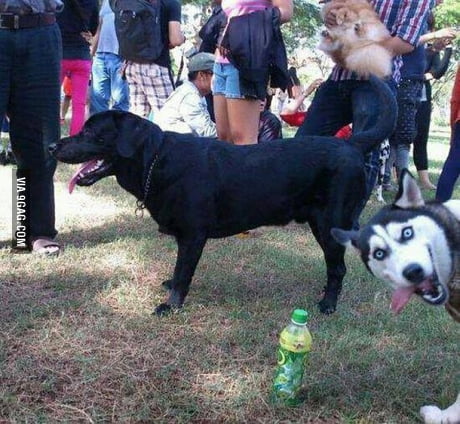 5. This dog...
6. Damn this dog knows how to bite!
7. This dog has the best collar.